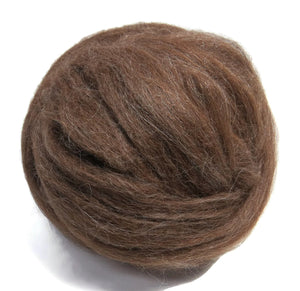 Baby Alpaca wool roving Medium Brown
Baby Alpaca is one of the softest and warmest fibers in the world.
It is warmer than wool, but has a very soft and glossy look similar to silk. It is 3 times warmer than wool .
This fiber is from the first shearings of the baby alpacas.
Review for Baby Alpaca wool roving Medium Brown
Review for Baby Alpaca wool roving Medium Brown
Review for Baby Alpaca wool roving Medium Brown
Review for Baby Alpaca wool roving Medium Brown
---
We Also Recommend