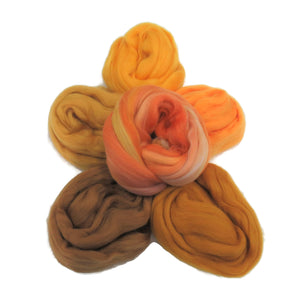 Felters Palette Merino Wool Roving Kit - 5 Colors Superfine Wool Fibers Assortment , (blended roving optional) color: Yellows
Be limited only by your imagination! This fabulous felters' palette of merino wool roving will give you a wonderful array of summer day vibrant colors to felt or spin to your heart's content. This color palette just screams a day out in nature!
The wool is nice to work with and would definitely recommend this store.
Lorraine Forrest
---
We Also Recommend